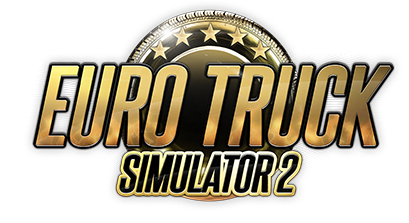 Description
Travel across Europe as king of the road, a trucker who delivers important cargo across impressive distances! With dozens of cities to explore from the UK, Belgium, Germany, Italy, the Netherlands, Poland, and many more, your endurance, skill and speed will all be pushed to their limits. If you've got what it takes to be part of an elite trucking force, get behind the wheel and prove it!
Features
Transport a vast variety of cargo across more than 60 European cities.
Run your own business which continues to grow even as you complete your freight deliveries.
Build your own fleet of trucks, buy garages, hire drivers, manage your company for maximum profits.
A varied amount of truck tuning that range from performance to cosmetic changes.
Customize your vehicles with optional lights, bars, horns, beacons, smoke exhausts, and more.
Thousands of miles of real road networks with hundreds of famous landmarks and structures.
---
Videos
New 2022 Video Trailer
Central Europe Gas stations in ETS2
---
Images
download all screenshots & photos as .zip (24MB)
---
Assets
download asset files as .zip (1MB)
---
Awards & Recognition
"Sim of the year 2012" PC Gamer, 27 December, 2012
"I Thought This Game Was Cool Before It Won An Award" Steam Awards, 31 December, 2016
"Sit Back and Relax" Steam Awards, 31 December, 2016
---
Selected Articles
"Unexpectedly engrossing. Heed the mockers and you'll miss one of the PC's finest and freshest driving games. - 85/100"
- Tim Stone, PC Gamer
"With its stellar gameplay and presentation, Euro Truck Simulator 2 set a new standard for the simulation genre. - 95/100"
- Travis Huinker, Gaming Nexus
"There are titles in the simulation market which can be sold on the novelty factor alone, but tend to be disappointing games. Euro Truck Simulator 2 is not one of them, it is strangely cathartic, engaging and relaxing."
- John Williamson, True PC Gaming
---
Additional Links
Steam group
Steam group with latest news is on steamcommunity.com
Development blog
Latest development news can be found on our blog blog.scssoft.com
Video monetization
Full video monetization agreement is available at scssoft.com
---
About SCS Software
Boilerplate
SCS Software is Prague-based game developer known and recognized worldwide for creating the most popular simulator video games. Portfolio of the company contains some of the most critically acclaimed video game hits of the recent years, including Euro Truck Simulator 2 and American Truck Simulator.
More information
More information on SCS Software, our logo & relevant media are available here.
---
Euro Truck Simulator 2 Credits
Pavel Šebor
Chief Executive Officer - biz, relations, licensing
Martin Český
Chief Operations Officer
Petr Šebor
Chief Technology Officer
Contact
Inquiries
press@scssoft.com
Twitter
twitter.com/SCSSoftware
Facebook
facebook.com/scssoft
Web
scssoft.com
---
presskit() by Rami Ismail (Vlambeer) - also thanks to these fine folks